Bah Humbug Christmas Card
Regular price
Sale price
£3.50 GBP
Unit price
per
Sale
Sold out
About this Bah Humbug Christmas card
Not everyone loves Christmas. Some people find it cringy, cheesy, or just downright annoying! This Bah Humbug Christmas card is perfect for all the Scrooge's out there. You can celebrate anti-Christmas with this black and white funny Christmas card. This unique design is sure to raise a smile and a laugh whether you are the Scrooge sending them, or you know a certain Christmas grump who doesn't want to get into the festive spirit! Christmas doesn't have to be all picture-perfect snowy scenes and roasted chestnuts to still be celebrated and enjoyed among friends and family.
And that's the most important thing! Ignore all the Christmas hype, it's sharing those special moments with loved ones that is important. This funny Christmas card is blank inside, for you to write whatever message is appropriate to you. Fill it with your anti-Christmas vibes while still sending a unique and thoughtful card. The recipient will love that it's something different. That's what Jess A Little Creative cards are all about. Jess draws and designs all the cards from her studio in Cheltenham, with the aim of connecting friends and family with unique greeting cards. So if you know Uncle Bill reeeally doesn't enjoy Christmas, but you still want to share in the festivities with him and make him smile, this Bah Humbug card ticks all the boxes.
Want this Bah Humbug Christmas card as a multipack?
Build Your Own Christmas Card Multipack by choosing a variety of different unique Christmas cards from the website and building your own selection. Perfect if you have a couple of Bah Humbug's to buy for, but also a whole host of Christmas-loving elves! You can tailor your Christmas card multipack to your friends and family, so everyone ends up with a unique Christmas card they will love. Visit the Build Your Own Christmas Card Multipack page to begin creating your bespoke multipack, or read this blog to find out more.
Bah Humbug Christmas card design
This Bah Humbug Christmas card uses a bold white, grey and black colour scheme, to give off all the anti-Christmas vibes! A grid of 9 hand-drawn squares contain highly intricate, hand-drawn lettering spelling out 'BAH HUMBUG', in shades of grey and black. 'BAH' sits on a white background, while 'HUMBUG' sits on a grey background. The squares contain hand-drawn dots and circles for added pattern and detail. The border of this funny Christmas card contains hand-drawn illustrations of stripy black and white humbug sweets, scattered amongst hand-drawn white dots and circles. The whole design sits on a striking black background, perfect for the Scrooge's in your life this Christmas (or maybe it's YOU who is the Scrooge?!)
Packaging and materials
Printed on thick, FSC certified, recycled, uncoated card, this funny Christmas card is far from flimsy. It feels sturdy and will sit beautifully on a shelf or mantelpiece. The uncoated nature of the card gives it a beautiful matte appearance, and a very smooth feel, making it easy and enjoyable to write on, oh-so-satisfying for all those paper lovers out there. In addition to using recycled card, for every greeting card order placed on the website, one tree will be planted via Ecologi. So you can be as anti-Christmas as you like, guilt-free knowing it isn't costing the earth.
In addition to recycled card, each Bah Humbug Christmas card is supplied with a kraft brown recycled envelope and packaged in a compostable clear sleeve made from vegetable starch, which can be disposed of in your food waste caddy or on your compost heap as it is 100% plastic-free. This sleeve just adds an extra layer of protection to ensure your Christmas cards remain in perfect condition until you are ready to write them. Orders of 5 Christmas cards or less are sent in a secure board-backed envelope fastened with paper parcel tape, completely plastic-free. Orders of 6 or more Christmas cards are wrapped in black tissue paper and sent in brown cardboard postal boxes secured with paper parcel tape which will fit through your letterbox. 
Product details
Blank inside

Card measures 140mm x 140mm

Printed on 350gsm FSC certified recycled card

Supplied with a recycled kraft brown envelope

Packaged plastic-free in a clear compostable sleeve, made from vegetable starch

Designed and printed in the UK

Shipped in a secure and sturdy board-backed envelope
© Jess A Little Creative, all rights reserved.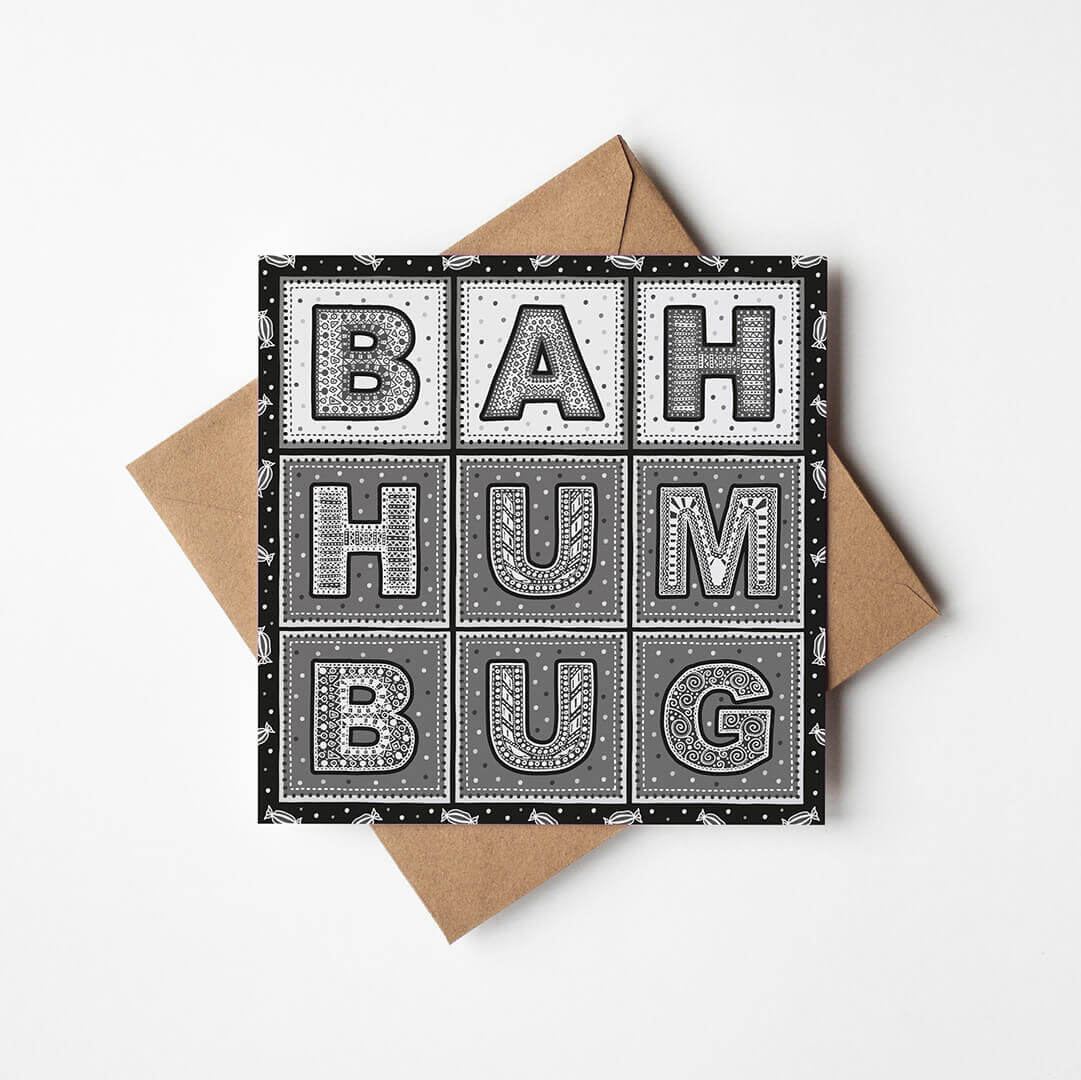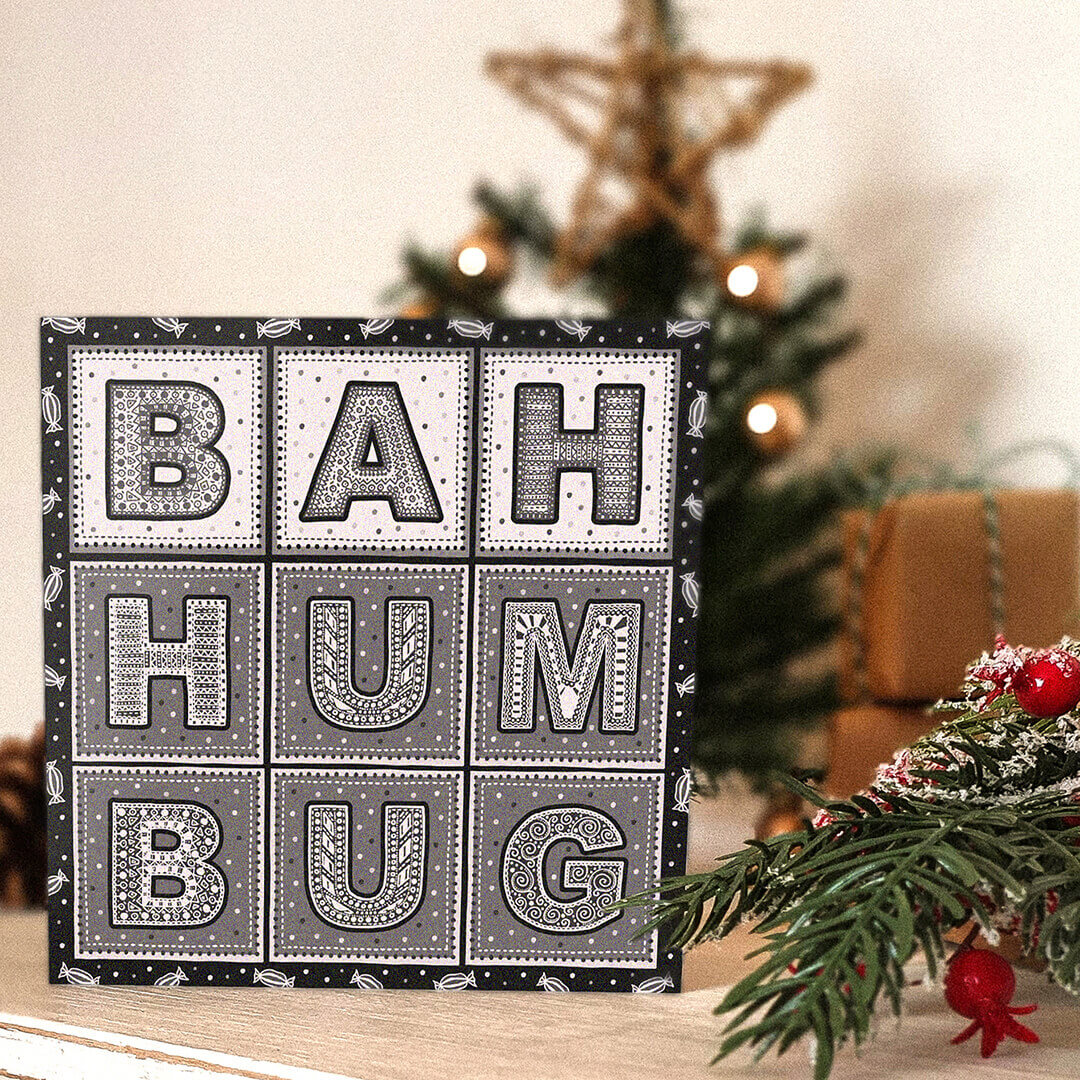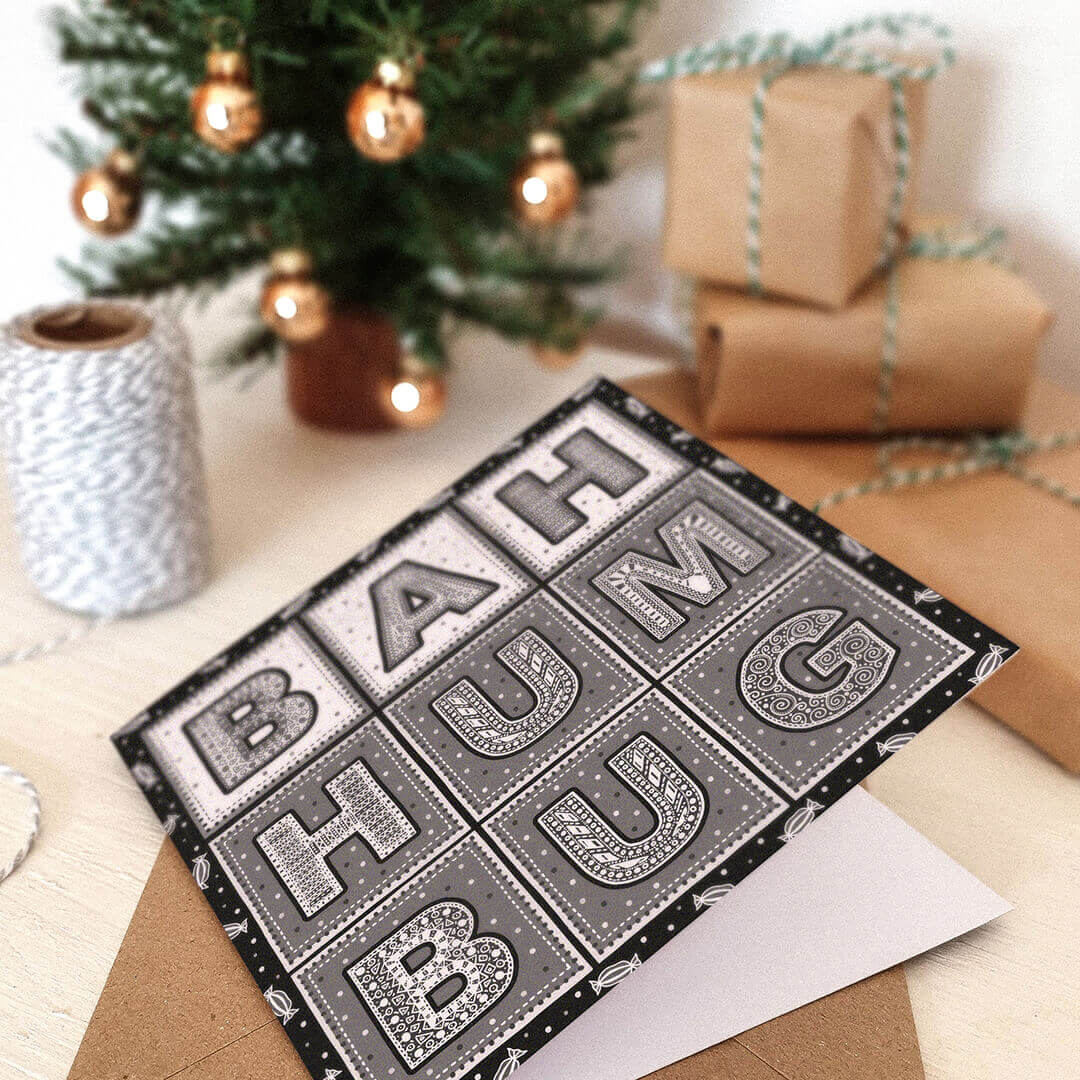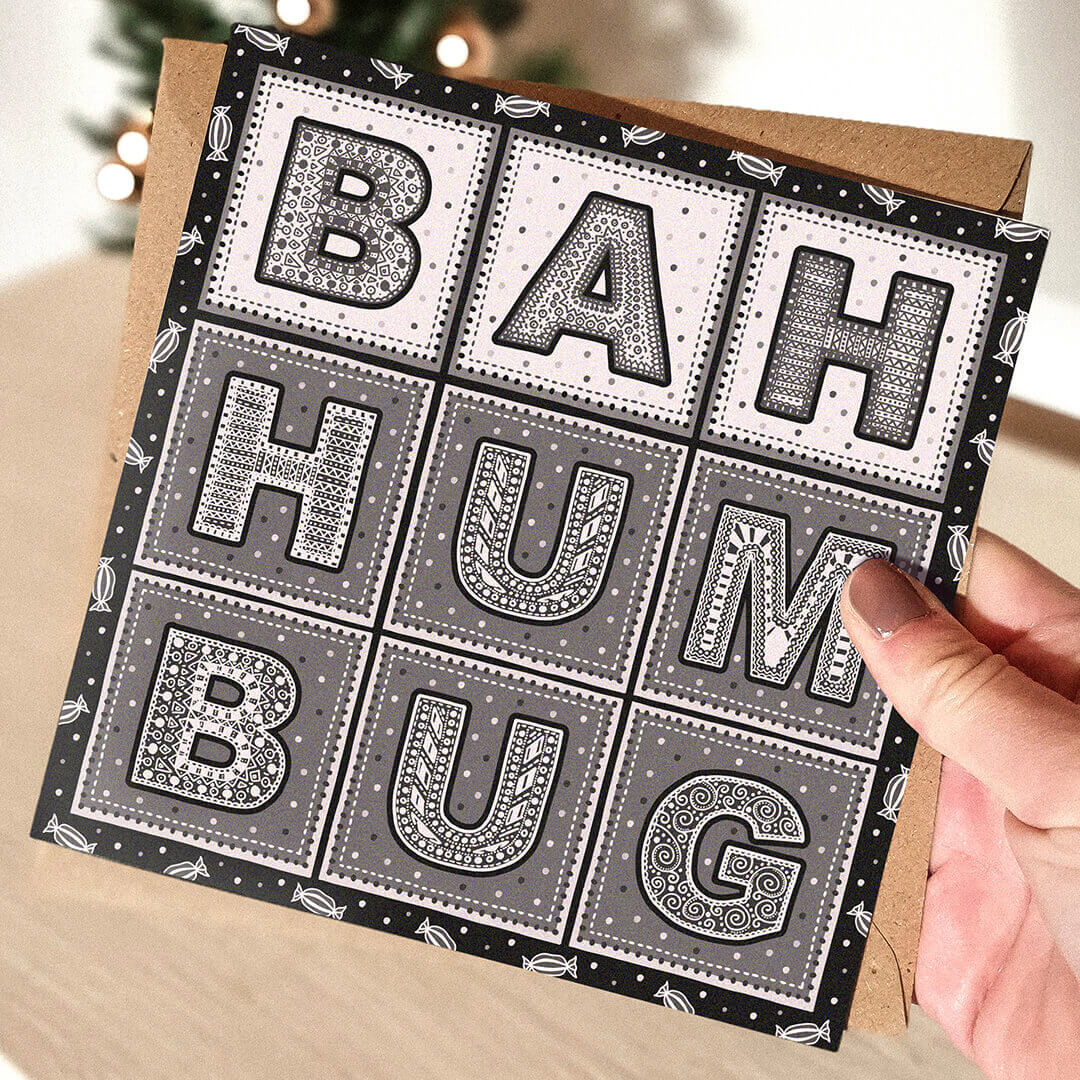 Shipping

All orders are dispatched within 1-3 working days and are sent Royal Mail First Class as standard.

Orders under £10 have a £0.50 delivery charge added at checkout.

Orders over £10 include FREE First Class delivery.

Offers

Use these codes at checkout to save yourself some pennies and make stocking up for upcoming events even easier!

3 cards for £10 - Use code 3FOR10

5 cards for £15 - Use code 5FOR15

10 cards for £25 - Use code 10FOR25