Mistletoe Christmas Card
Regular price
Sale price
£3.50 GBP
Unit price
per
Sale
Sold out
About this Mistletoe Christmas Card
Christmas is a time to connect with loved ones, friends and family, both near and far away. But it's also important to remember those that are by your side every day, through the good, the bad, and everything in between. Show your partner, husband or wife just how much you appreciate them, by giving them this romantic Mistletoe Christmas card. Blank inside for your own special message, to wish them a Merry Christmas and tell them how much they mean to you. It will brighten their Christmas and make it so much more special. You could also use this card to grab a cheeky Christmas smooch with your other half if you don't have real mistletoe hung anywhere in the house!
Jess A Little Creative cards are unique in design, and Jess' mission is to get everyone connecting on a deeper level with those they love the most. A beautiful card with a personal message written inside can make all the difference to someone's day.
Want this Mistletoe Christmas Card as a multipack?
Although you may only send one Mistletoe card to the love in your life, you can mix and match from a wide range of other unique Christmas card designs and create your own Christmas card multipack with the 'Build Your Own Christmas Card Multipack'. Visit the Build Your Own Christmas Card Multipack page to start building your multipack, or read this blog to find out more about it.
Mistletoe Christmas Card design
This Mistletoe Christmas card is highly unique and will be sure to bring a smile to your significant other's face this Christmas. The design consists of 9 hand-drawn squares laid out in a 3x3 grid on this square Christmas card, using a colour scheme of different greens, ranging from deep forest greens, to bright and fresh pastel greens. Each square contains a different letter, again hand-drawn and highly detailed with pattern and shape. These letters spell out the word 'Mistletoe'. The squares are cream, allowing the green typography to really stand out on the card design. To accompany the lettering, there is a beautiful intricate illustration in the background of the card, of a bunch of mistletoe. This mistletoe illustration weaves its way in between the typography, some sitting behind and some overlapping in front, to give a layered and 3D effect to the Christmas card. The card has a border of hand-drawn dots and hearts, in shades of cream, green and red, to add a touch more romance to this Mistletoe Christmas card, and the whole design sits on a bright pastel green background.
Packaging and materials
Wow your husband, wife, boyfriend or girlfriend with this luxurious and high quality Mistletoe Christmas card. It is professionally printed onto thick, smooth, FSC certified, recycled card, giving it a lovely matte appearance and smooth surface to write your Christmas message to your partner inside. It comes supplied with a kraft brown recycled envelope, and is packaged in a compostable clear sleeve made from vegetable starch.
Orders of 5 Mistletoe Christmas cards or less will be packaged in a secure board-backed envelope, and orders of 6 Mistletoe Christmas cards or more will be wrapped in black tissue paper, and packaged in a brown cardboard postal box designed to fit through your letterbox. 
All packaging (and the card itself) can be recycled after use, and the compostable clear sleeves can be popped on your compost heap at home or in your food waste caddy where they will naturally break down. Using recyclable, recycled, and plastic-free materials is highly important to Jess A Little Creative, to ensure we continue to care for and protect our beautiful planet for future generations. As part of this sustainability promise, one tree is planted for every order placed on the website. This is done by the lovely team at Ecologi, at no extra cost to you. It is an extra measure taken by Jess A Little Creative, to ensure this greeting card business is as sustainable as possible. 
Product details
Blank inside

Card measures 140mm x 140mm

Printed on 350gsm FSC certified recycled card

Supplied with a recycled kraft brown envelope

Packaged plastic-free in a clear compostable sleeve, made from vegetable starch

Designed and printed in the UK

Shipped in a secure and sturdy board-backed envelope
© Jess A Little Creative, all rights reserved.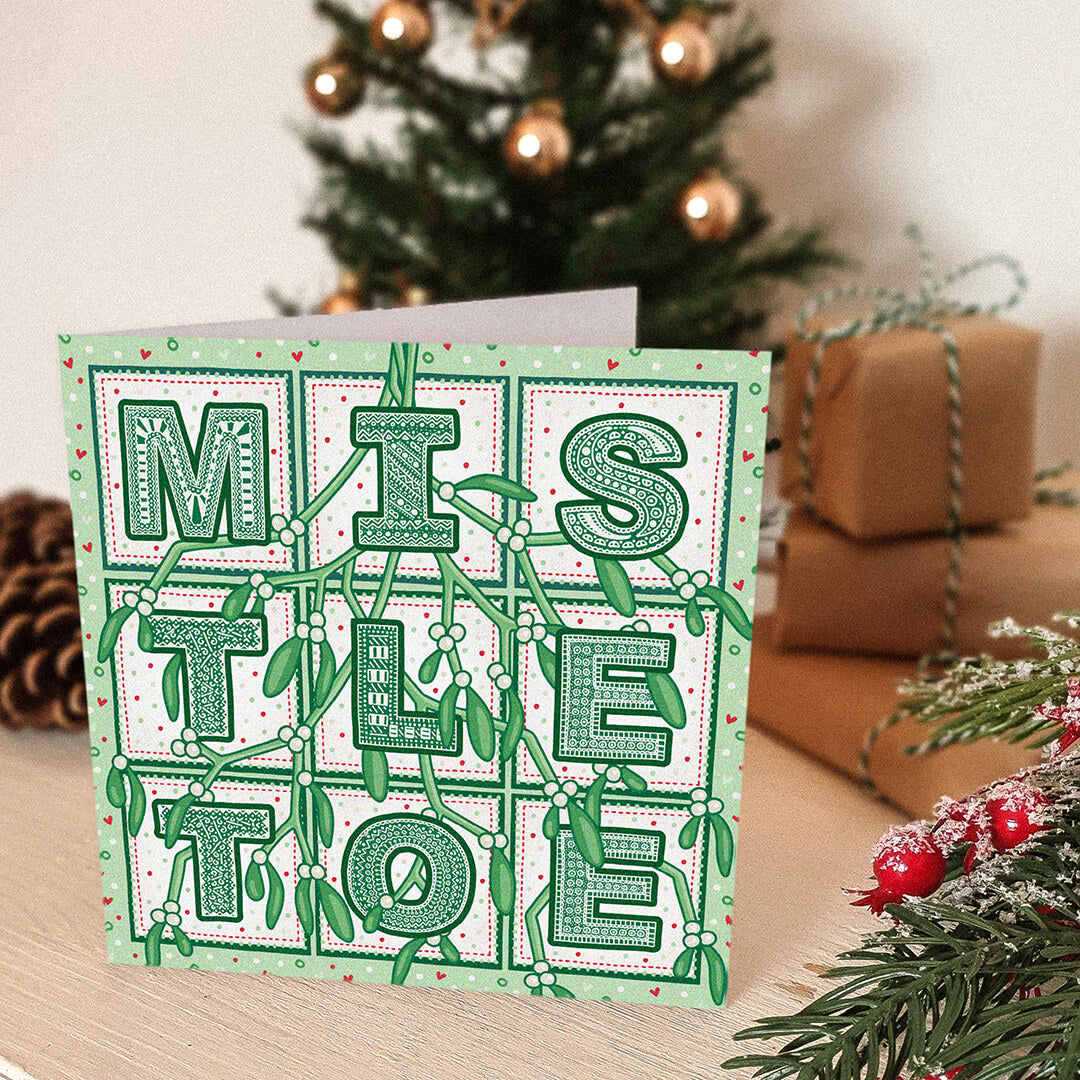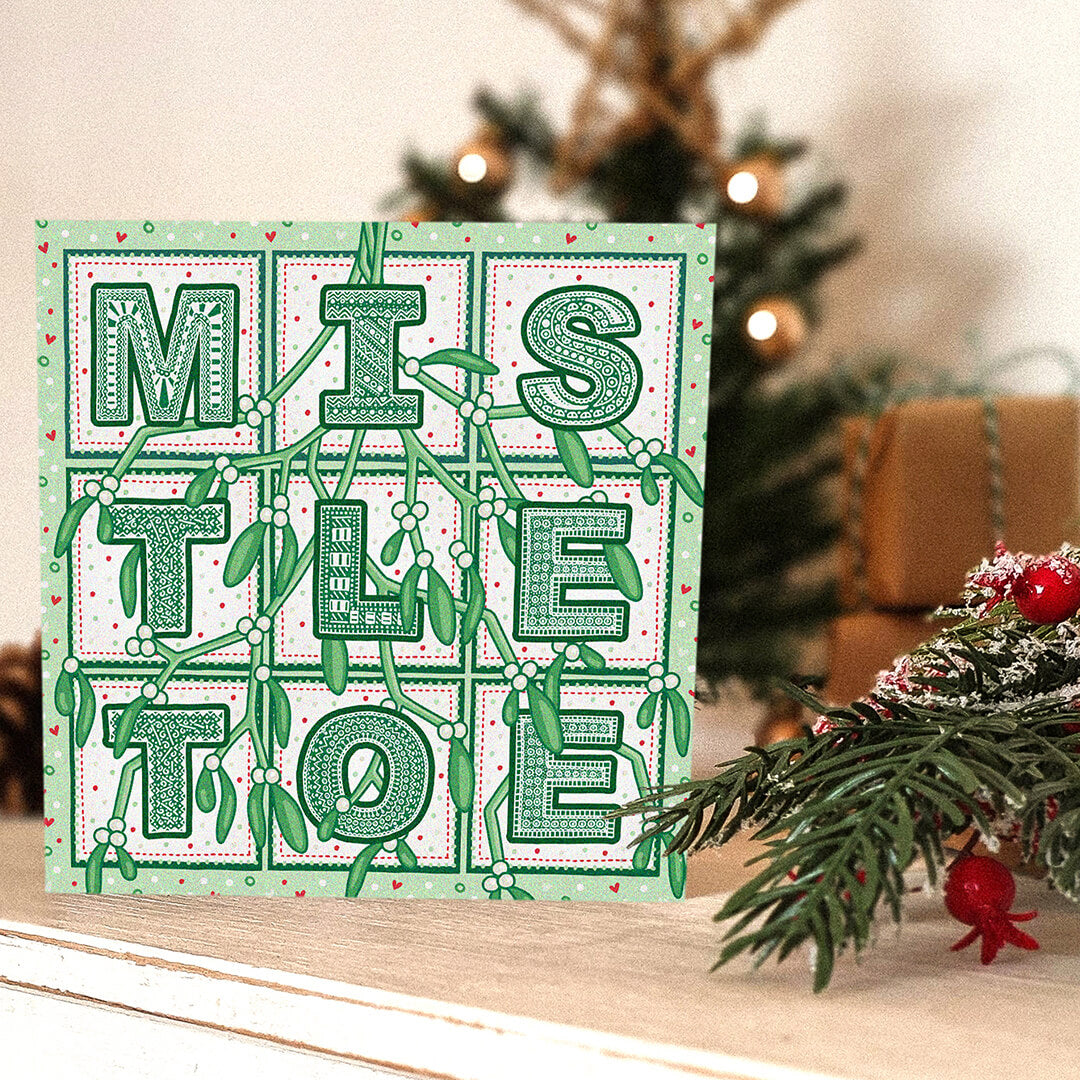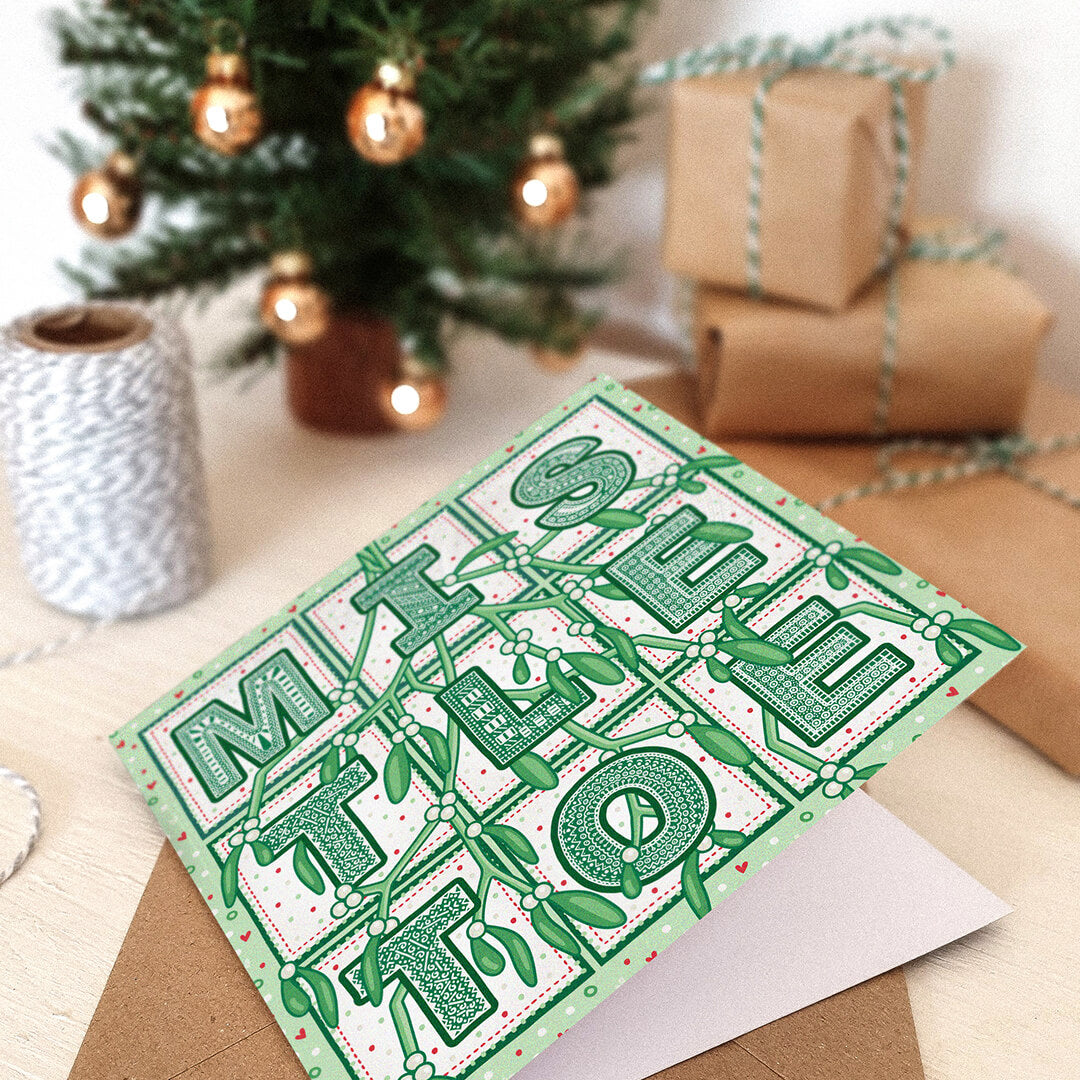 Shipping

All orders are dispatched within 1-3 working days and are sent Royal Mail First Class as standard.

Orders under £10 have a £0.50 delivery charge added at checkout.

Orders over £10 include FREE First Class delivery.

Offers

Use these codes at checkout to save yourself some pennies and make stocking up for upcoming events even easier!

3 cards for £10 - Use code 3FOR10

5 cards for £15 - Use code 5FOR15

10 cards for £25 - Use code 10FOR25