Purple Floral Thank You Card
Regular price
Sale price
£3.50 GBP
Unit price
per
Sale
Sold out
About this Floral Thank You card
Featuring beautiful and unique floral illustrations, along with a thoughtful and heartfelt 'Cannot Thank You Enough' message, this purple floral thank you card will really show the recipient how grateful, appreciative and thankful you are.
This purple floral thank you card has been designed for those extra special thank you's, the thank you's that you don't really know how to put into words. For those extra special, beautiful people who have made a huge difference to your life. You never know when the moment for a card like this will be needed, but what a fab addition it would make to your card drawer, to save for just the right time.
Floral Thank You card design
This purple floral thank you card has a thoughtful message written in the centre of the design, 'Cannot Thank You Enough'. This message is written in hand-crafted white lettering, with a dark purple outline. Surrounding the message are two swirling foliage vines. Each dark green branch is covered in intricate illustrations of leaves, small blue flowers, and larger purple flowers. The vines perfectly frame the message in the centre. The whole design is framed with a white dashed-line border, and sits on a pale lilac background. The background is covered in hand-drawn dots, in various shades of purple and white, to add extra detail and pattern to the design.
About Jess A Little Creative
A thoughtful card goes a long way, and can really bring two people closer together. And that is exactly what Jess wants to achieve with her cards. Every Jess A Little Creative card is drawn and designed by Jess from her home studio in Cheltenham, with the hope that the unique and thoughtful designs will help connect loved ones and friends, during the good times and the bad times.

Greeting card details and sustainability
Blank inside

Greeting card measures 150mm x 105mm

Printed on 300gsm FSC-certified card (made from 40% recycled materials)

Supplied with a recycled kraft brown envelope

Packaged plastic-free in a biodegradable clear sleeve, made from vegetable starch

Shipped in a secure and sturdy board-backed envelope
Designed and printed in the UK

All materials used are either recyclable or biodegradable

For every order placed on the website, a tree is planted via Ecologi
© Jess A Little Creative, all rights reserved.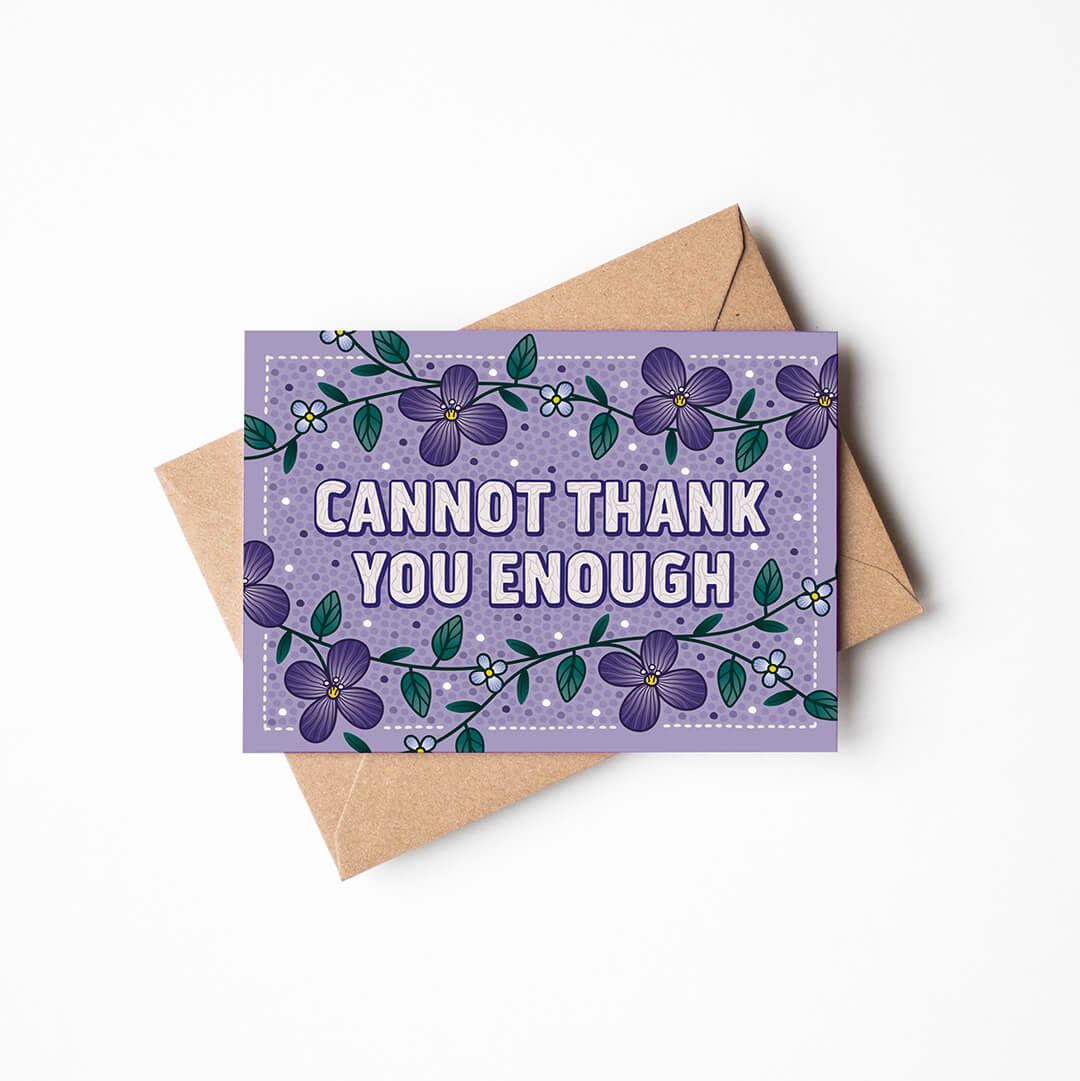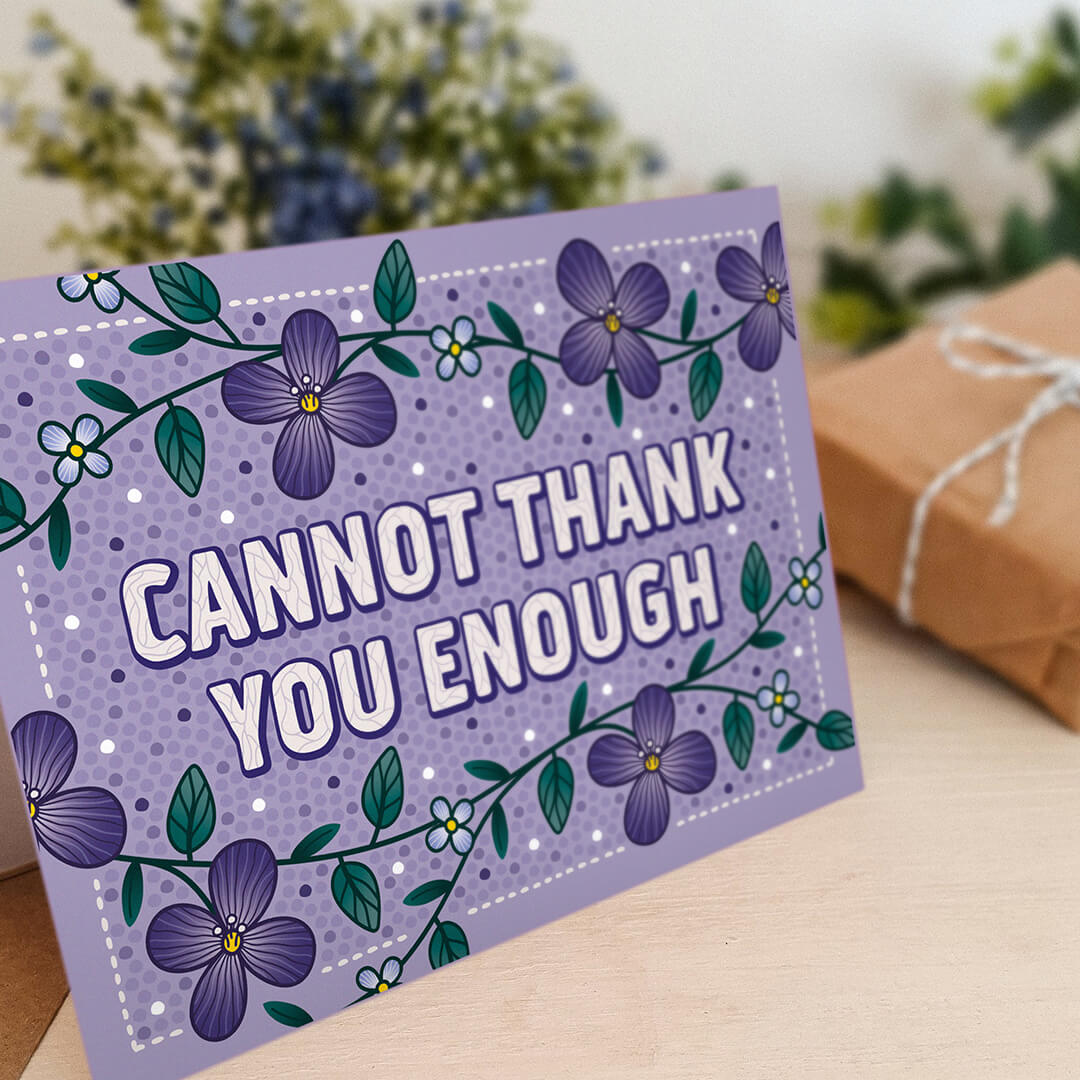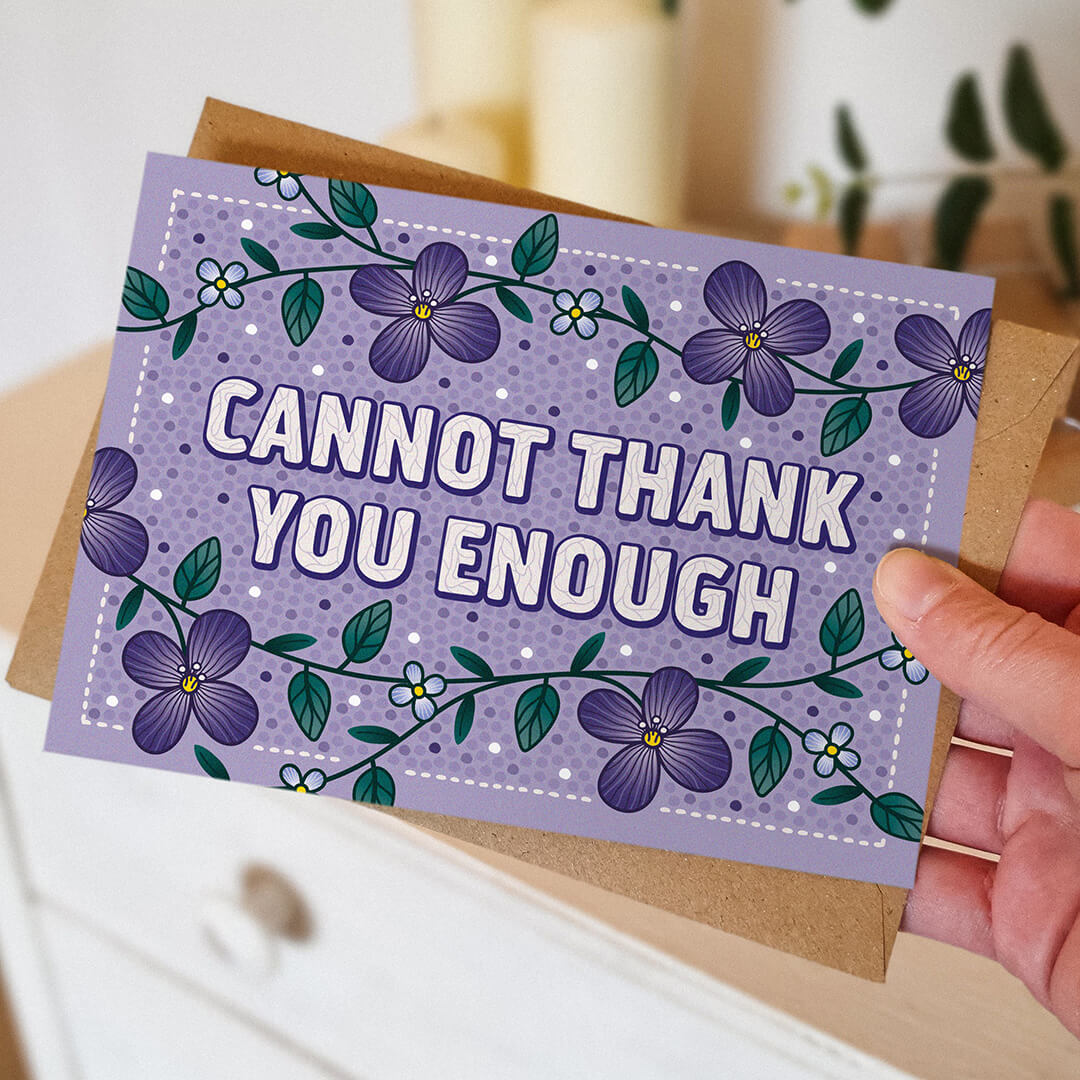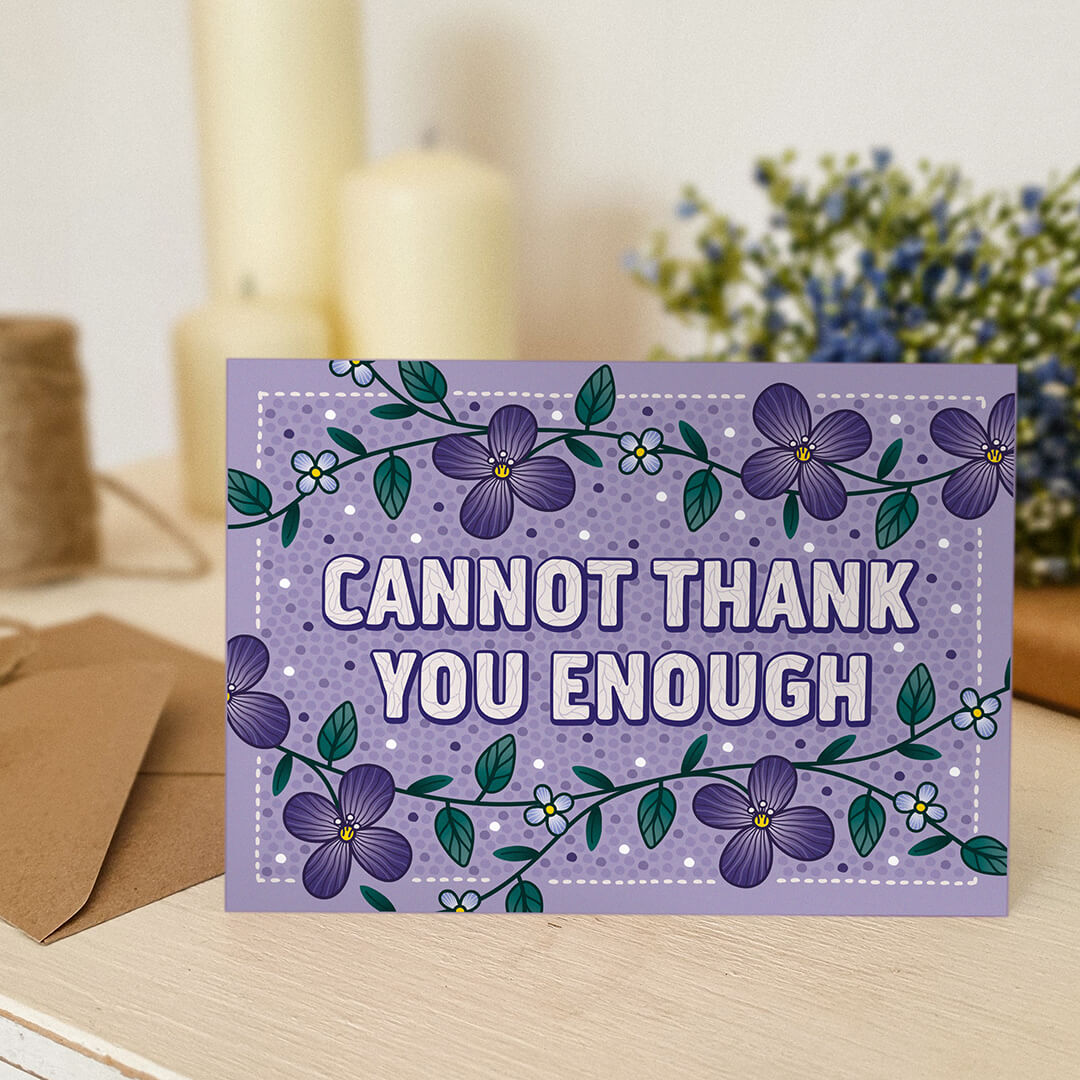 Shipping

All orders are dispatched within 1-3 working days and are sent Royal Mail First Class as standard.

Orders under £10 have a £0.50 delivery charge added at checkout.

Orders over £10 include FREE First Class delivery.

Offers

Use these codes at checkout to save yourself some pennies and make stocking up for upcoming events even easier!

3 cards for £10 - Use code 3FOR10

5 cards for £15 - Use code 5FOR15

10 cards for £25 - Use code 10FOR25